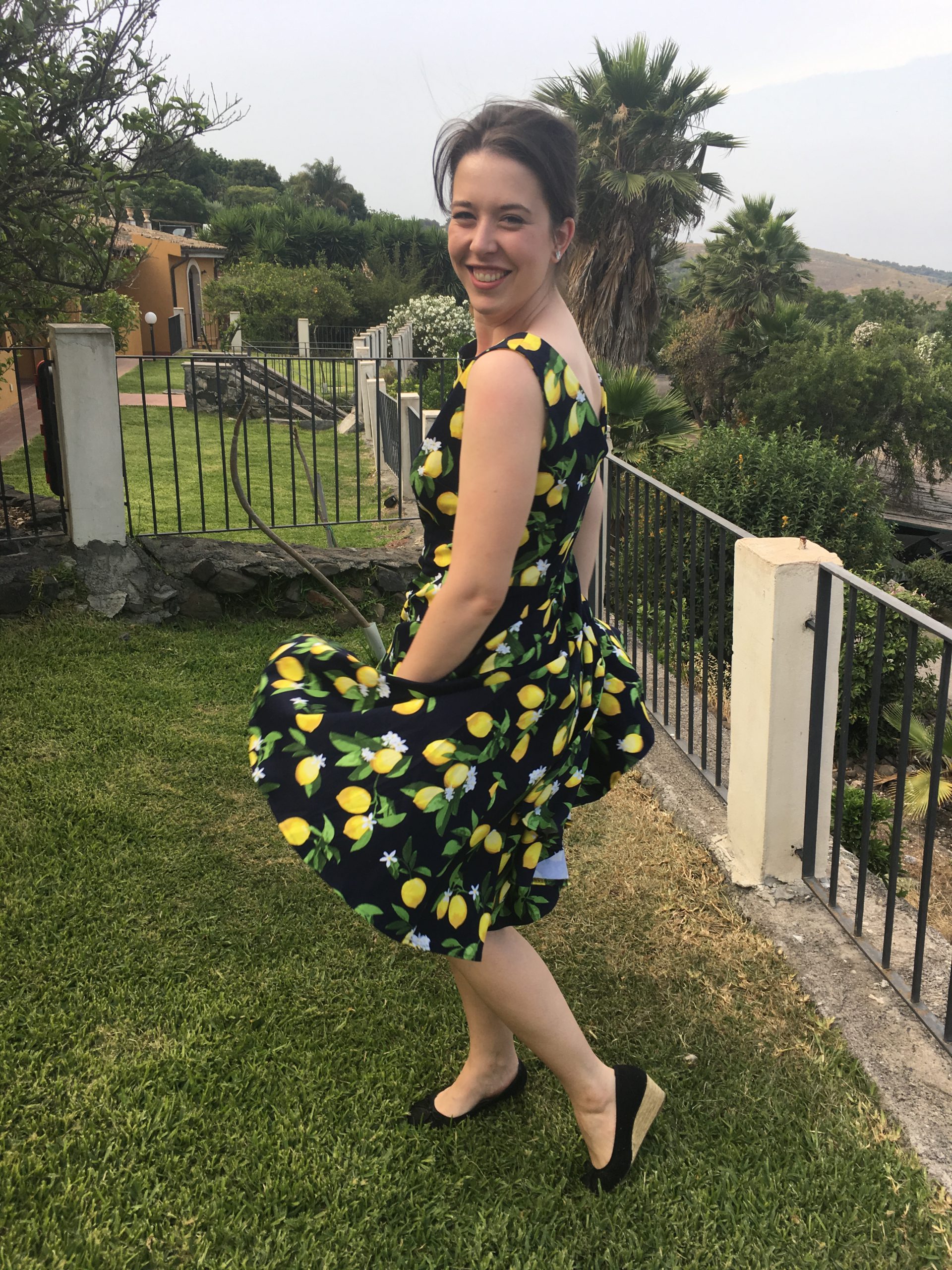 When life gives you lemons, make a lemon dress – SOI Betty
I don't exactly know when my obsession with the idea of a lemon dress started. I think I must have seen so many gorgeous lemon-inspired garments in the sewing community. Naturally, when my sister-in-law and I decided to go to Sicily on holiday, I was determined to make THAT dress.
The fabric
This started with finding the right fabric. Seeing as lemon prints are so popular in the sewing community I didn't think this would be that difficult. Well, I was wrong. The fabric shops in Rotterdam didn't have any fabric with lemons on it. The weekly market wasn't selling any suitable fabric either. Next I started searching for it in the Dutch webshops, which did yield some lemon themed material, but it still wasn't the print I was looking for. In the end I ordered the fabric through Fabric Godmother, along with a gorgeous scuba remnant. (The Brits do fabric better for some reason.)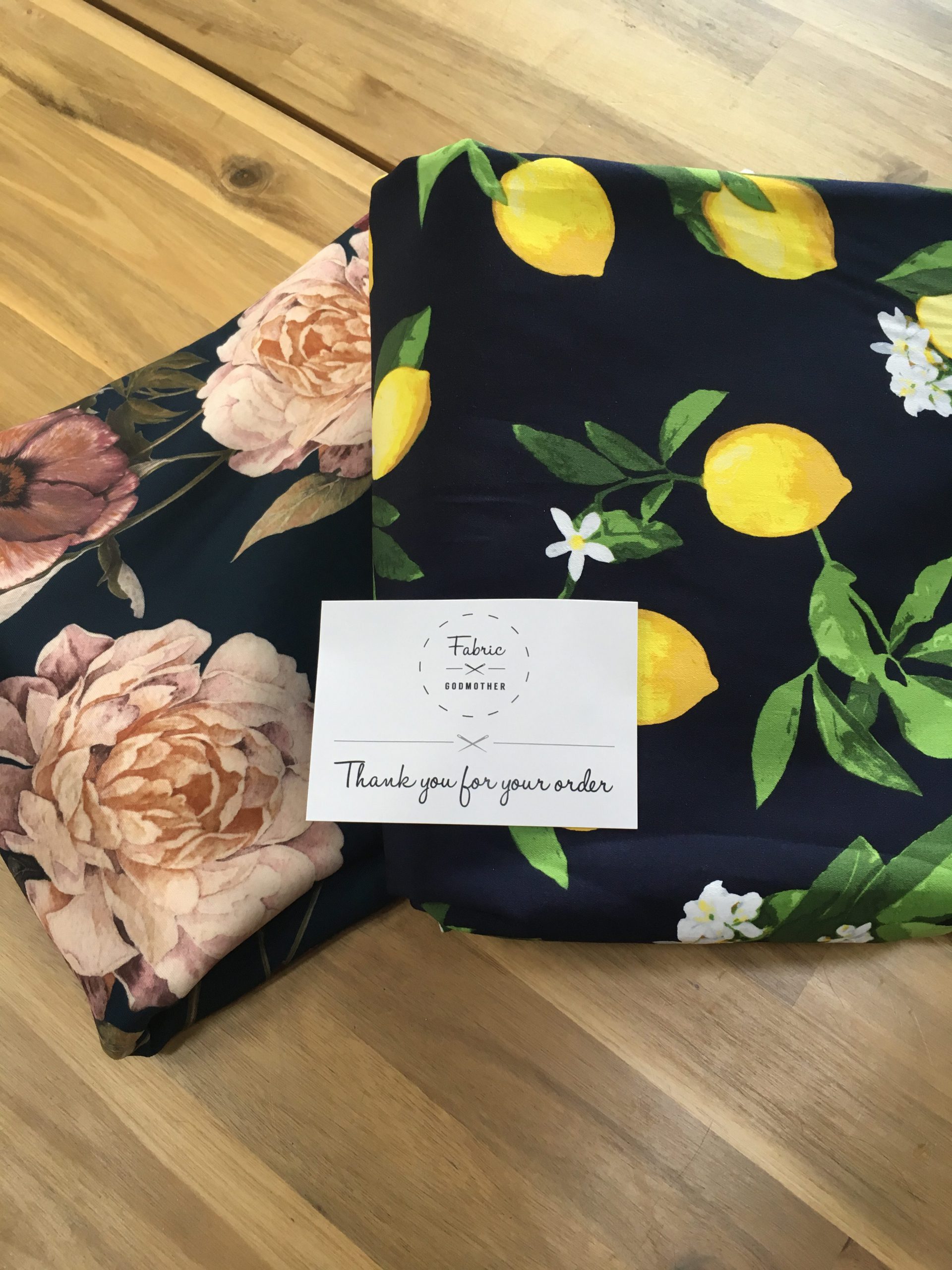 The sewing part
Anyway, luckily it arrived in time for me to make a garment before our holiday. I had decided to make a Sew Over It Betty dress. The combination of the lemons and the shape of the dress made it the ultimate Italian summer dress in my mind. I've made a Betty before (also leading up to an Italian holiday), but that bodice was a bit too short. Plus I wanted a longer skirt. And since the fabric is directional, I drafted a five-panel circle skirt using the tutorial from Sian from Kittenish Behaviour.
What followed was some extreme fabric tetris, I barely had enough and eventually cut the pieces flat and not on the fold.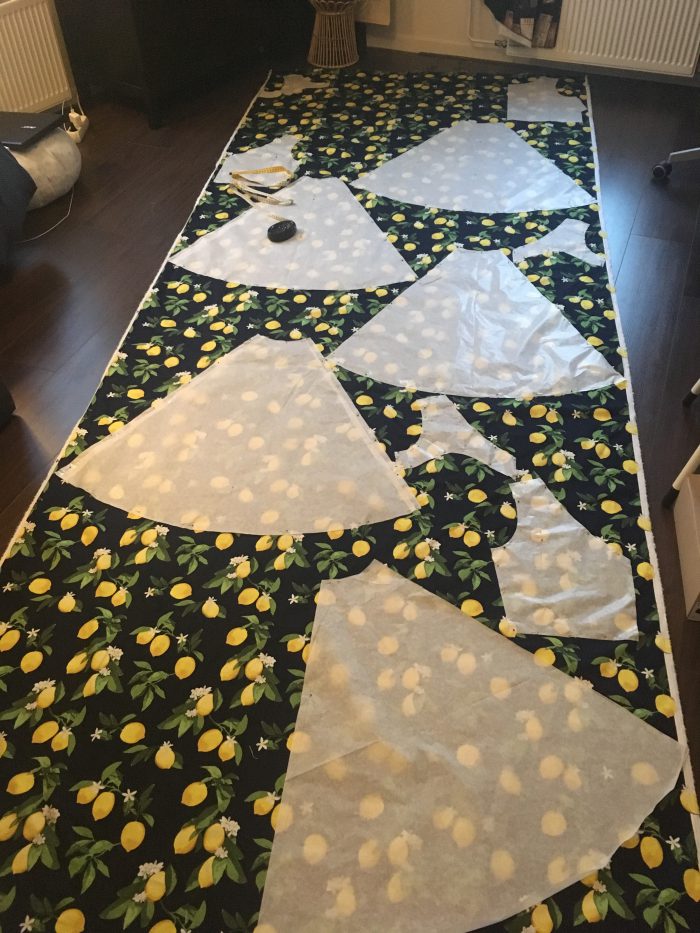 The Pattern
Now I've made a well fitting version of Betty, I love it even more than I did the first time round. I'm lucky that the SOI blocks pretty much fit me right away, but the more I make, the more I'm finding that little tweaks are improving the fit. I'm not sure whether is that my body has changed, or that I'm more critical on the fit.
I also love the length of this skirt, and I'm happy I choose to make a five-panel skirt. I think upside down lemons would have bothered me.
Twirl, twirl and twirl some more
Like I said, this time the fit was a lot better and the length a bit more flattering than my previous Betty. It's so comfy and I feel so pretty in it! It really is my ultimate Italian inspired dress. I think I did stand out a bit while I was wearing it out and about. But really, I couldn't care less. When a dress makes you feel this good, you have no choice but to go with it and twirl the night away…